At RecoverRx Physical Therapy, we help Active people and Athletes alike in the Chicagoland area Recover from painful limitations, Rebuild functional movement patterns, and Redefine their future performance, allowing for a return to the sports and activities they love.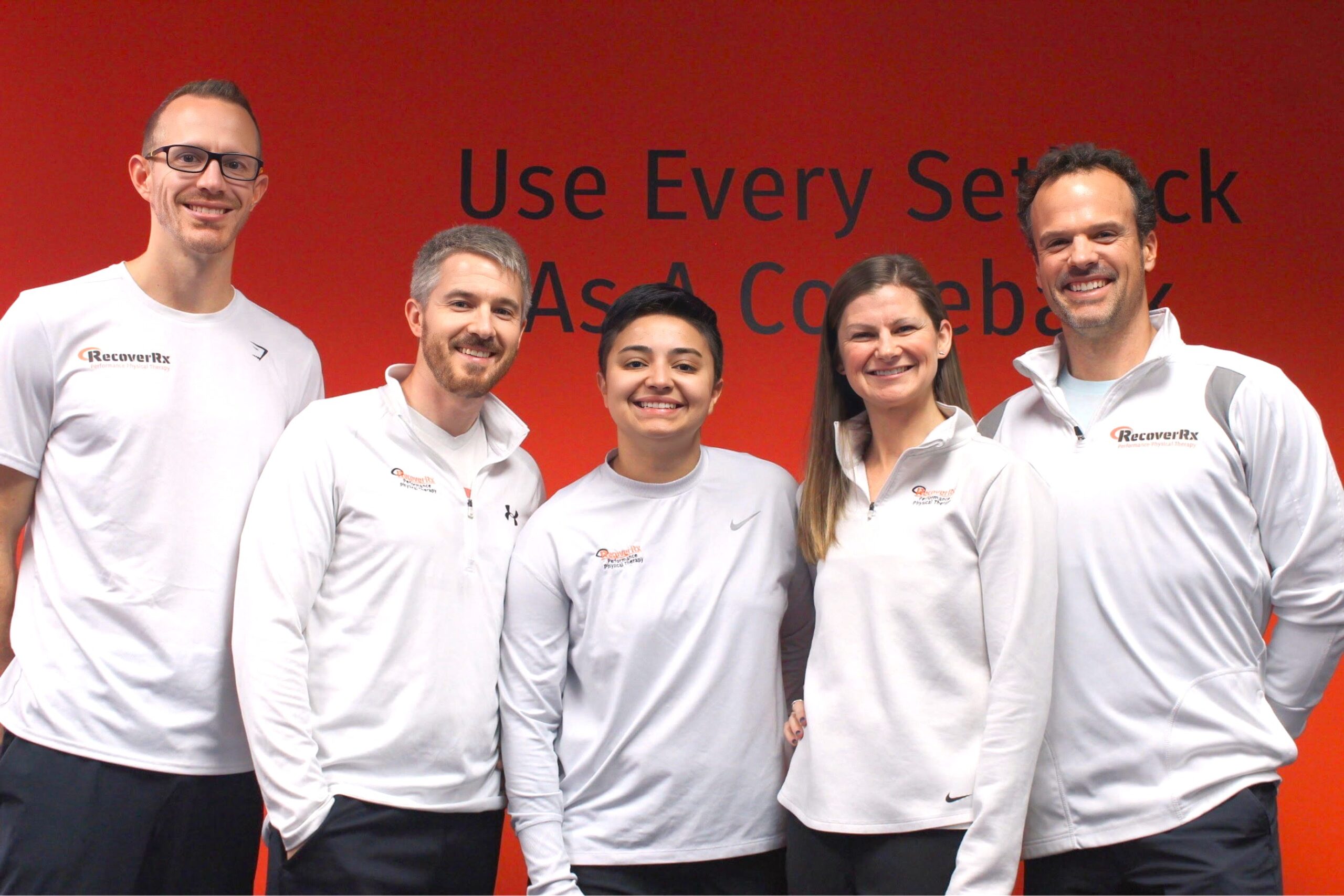 Have you experienced PT where you get shuffled between therapists, see your therapist for just a few minutes then get handed off to an aide, or been told you need to come 3x/week when you know you could be doing more at home? 
At RecoverRx, we make a personal connection with our patients and always provide consistent care with the same Doctor of Physical Therapy. Through hands-on therapy, education, and movement – our sessions are more effective allowing you to get to your optimal life in less visits!
RecoverRx Physical Therapy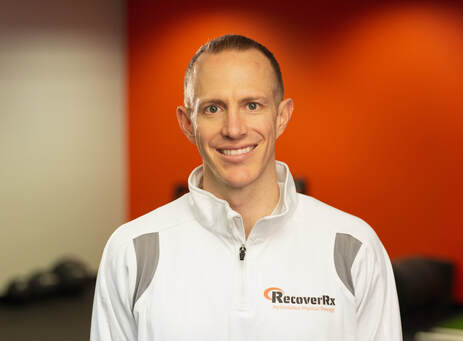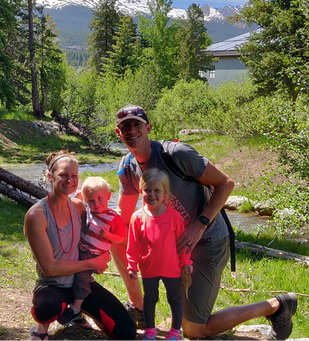 Dr. Luke Greenwell, PT, DPT, CSMT, CSCS
Owner and Founder of RecoverRx
Dr. Luke Greenwell specializes in treating the injured athlete. In addition to his Doctorate of Physical Therapy, he is a Certified Spinal Manual Therapist trained in extensive manual & manipulative techniques. He is also a Certified Strength & Conditioning Specialist and is passionate about returning people to the sport or activity they love. He is experienced in a multitude of interventions including but not limited to: instrument assisted soft tissue mobilization, pain neuroscience education, vestibular/concussion interventions, therapeutic exercise, dry needling, and the use of slow motion video analysis for runners and overhead athletes. As an avid athlete himself, he knows the importance of getting better sooner and performing your best.
​
Some of his personal fitness accomplishments include playing D1 collegiate soccer, completing a half Ironman, and placing in two 8+ hour Adventure Races. He looks forward to passing on his competitive edge to his young daughter and son, and has found his greatest teammate in life, his wife, a fellow physical therapist.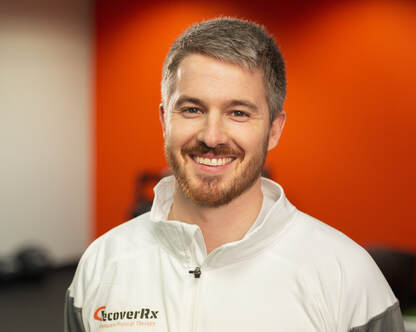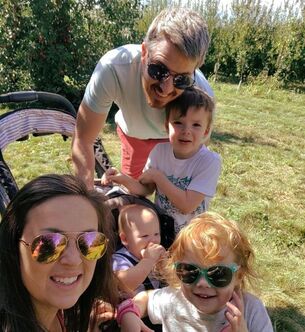 Dr. David Bokermann, PT, DPT, C-SP
Physical Therapist and Clinic Manager
David Bokermann has more than 10 years of clinical experience as an outpatient orthopedic physical therapist. His clinical specialities include shoulder rehabilitation, pickleball performance rehabilitation as well management of the athletic population from youth sports to the adult gym goer. Additionally,  he has extensive knowledge in therapeutic interventions for such conditions as vertigo/dizziness, neck and back pain, acute and chronic sports injuries, neurological and degenerative disorders and post-concussion syndrome.  He's a certified Champion Performance Specialist, allowing him to more effectively treat all athletic populations through high-level performance therapy and rehabilitation.  He has accrued 100 hours of continuing education in vestibular and concussion management, which helps him provide highly effective treatment in the field of concussion recovery.
 His community outreach includes injury clinics at local gyms, educational workshops at fitness studios,  lectures and presentations on such topics as chronic pain management with therapeutic neuroscience education, sports and work concussions, and blood flow restriction therapy.  
The field of physical therapy is incredibly rewarding for patients and practitioners alike, and David has always wanted to be a part of that dynamic process. His interest in the field occurred at an early age, watching his mother, a pediatric physical therapist, work one on one with individuals, impacting their lives in a positive manner. David earned his undergraduate degree in Health Science and clinical doctorate in physical therapy degree at Bradley University. 
David enjoys spending time outdoors with his beautiful wife, Jen, and their 3 young children.  Pickleball has become his passion and his exercise of choice.  In his limited "free time," he likes reading books on health and fitness.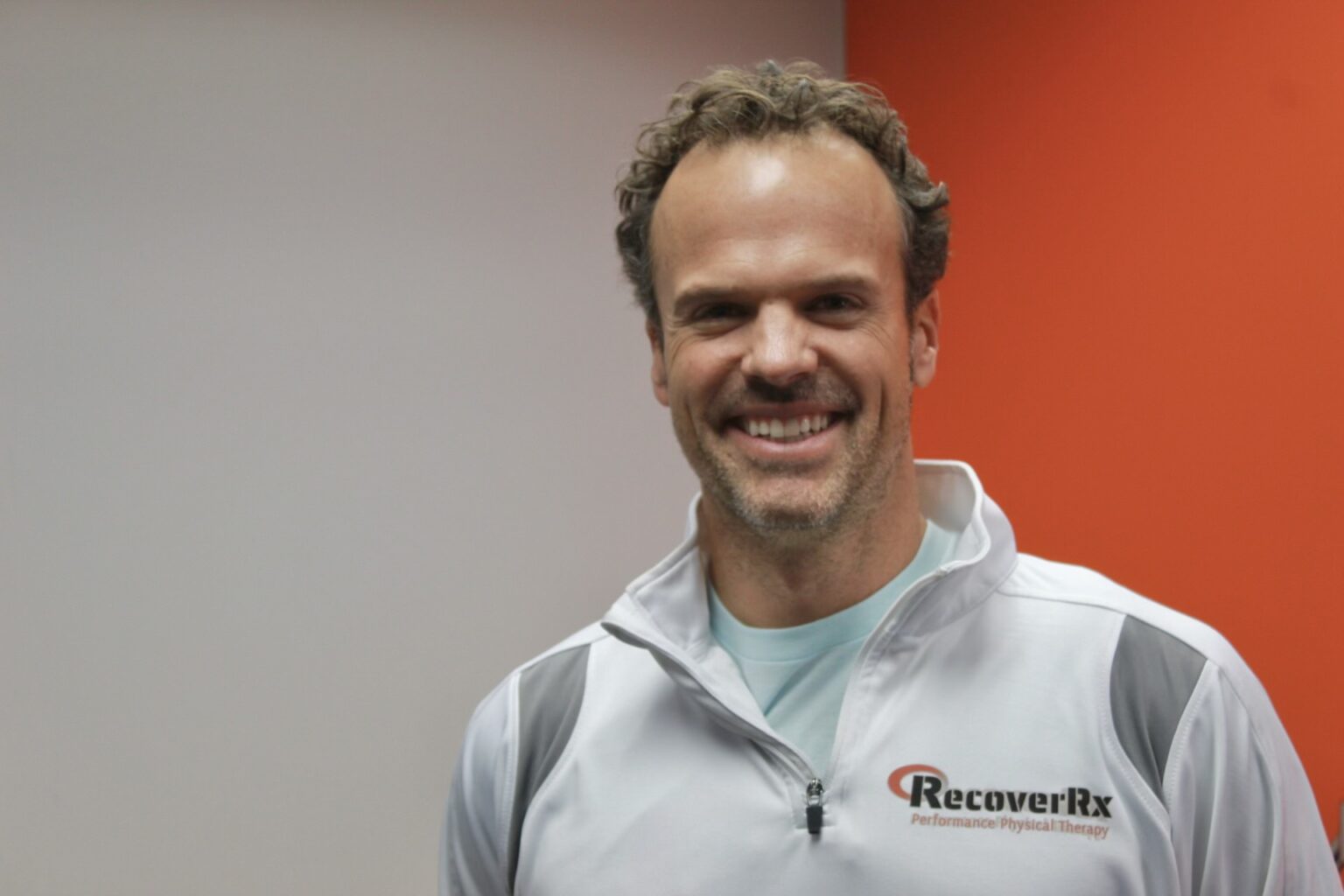 Dr. Dan Loch, PT, DPT
Physical Therapist
Dr. Dan has 13 years of physical therapy experience in Oregon and Illinois where he has had the pleasure and opportunity to specialize within sports medicine and treat athletes of all ages ranging from recreational weekend warriors to professional, collegiate, and high school athletes and teams both near and far. Dan specializes in kinetic chain assessment, biomechanical analysis, injury prevention and treatment of shoulder, elbow, spine and hip injuries in the overhead athlete sustained in baseball, volleyball and softball as well as ACL injury prevention programs and rehabilitation within adolescent and collegiate athletics.
He is passionate about biomechanical analysis and identifying dysfunctional movement patterns within each individual's specific case and provides an integrative approach to therapy, blending hands on manual therapy with functional movement patterns and strength training to restore desired pain-free movement and performance.
He enjoys educating and empowering patients with the necessary tools and knowledge to be able to treat themselves safely to maintain and enhance their desired level of performance. He believes strongly in providing a holistic treatment approach within sports medicine, encompassing the full picture beyond the biomechanics of the injury itself to ensure a complete and sustainable recovery for patients to return to their best within sport and daily life.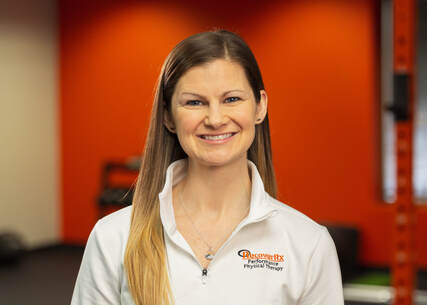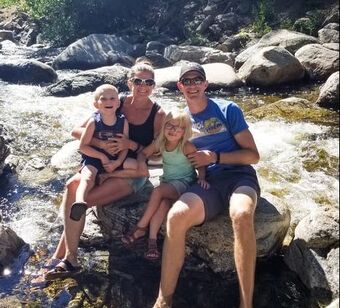 Dr. Sarah Greenwell, PT, DPT, CSMPT
Operations Manager & Physical Therapist
Dr. Sarah Greenwell has been a Physical Therapist since 2012. She enjoys treating a variety of conditions but has a special interest in treating orthopedic and sport-related injuries, runners, and post-surgical conditions. She has a certification in Spinal Manual Physical Therapy and believes in using a manual approach to achieve early pain relief through techniques such as joint mobilization, hands-on and tool assisted massage, cupping, and kinesiotaping. While simultaneously focusing on mobility, strength, and stability training to create long term solutions while allowing for active participation in the sports and activities you love.

She also enjoys working with individuals with poor balance and who are concerned about falls. By focusing on stability and functional task practice, she hopes to help all individuals improve their confidence and independence.
In her free time, Sarah enjoys spending time with her amazing husband Luke, daughter, son, and black lab. Sarah loves anything outside including hiking, biking, running, and being at the beach. She is always looking for the next challenge; having completed a Marathon, ½ Iron Man, and Hustle Up the Hancock. She knows that victory is not always about being the best, but being better than you were yesterday.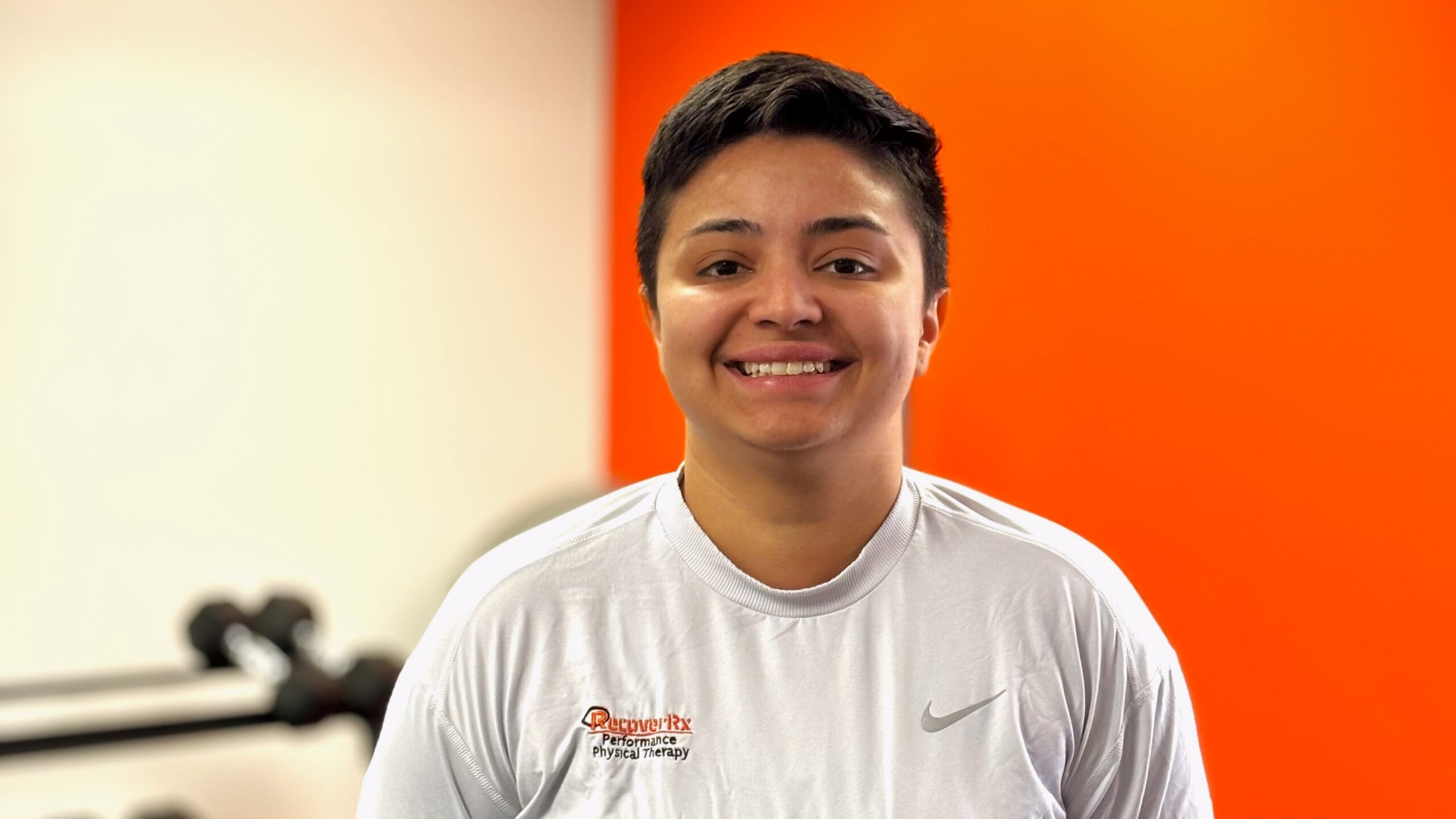 Penelope graduated from North Central College in 2021 with a Bachelors in Psychology and Exercise Science. She recently completed her Masters in Exercise Science from Aurora University. 
She grew up playing different sports like soccer and martial arts. She believes that there is a mind body connection when it comes to physical therapy. She finds it important to understand how our thoughts, emotions, and behaviors affect our physical health and vice versa. Her goal is to become a physical therapist.
In her free time, Penelope enjoys spending time with her family and dog, play video games, read, and workout. 
RecoverRx Approach To Care
​1. Immediate direct access to a Doctor of Physical Therapy without needing a physician referral.
2. Comprehensive Evaluation and Rehab protocol based on YOUR needs not what Insurance DICTATES
​3. Consistent communication throughout your program with 24/7 access
4. Constant communication with your healthcare provider team for need of additional intervention and referral out
​
5. Enrollment in skilled maintenance program if appropriate following discharge from therapy to continue making gains towards your Life Goals!!
6. Above All Else…. A Professional, Fun, and Caring environment focusing on you as a per
Want To Get Relief Faster?
Choose which option works best for you…