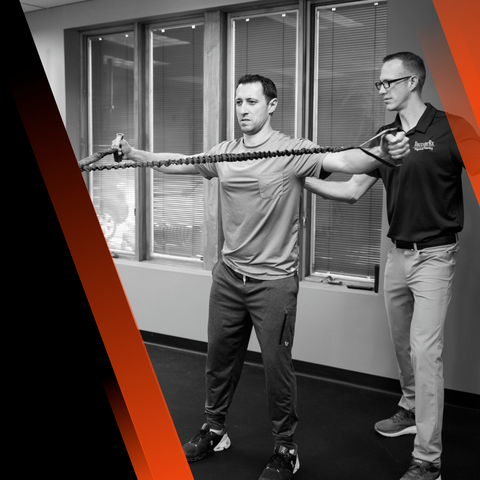 We help Athletes and Active Adults Recover from Pain and Injury, Rebuild functional movement patterns, and Redefine their future performance, allowing for a return to the sports and activities they love
Wondering If RecoverRx Is Right For You?
Oakbrook Terrace Physical Therapy
If you have some questions about how physical therapy can help before you book an appointment, we would be happy to chat with you! Just click the button below to request to speak to us on the phone.
If you prefer to know a little more about the availability and pricing of physical therapy before booking an appointment, then just click the button below and complete the simple form.
If you'd like to come see for yourself how we can help you, we offer Free 20 minute discovery visits  so you can be 100% sure that we are the right fit for you.  Just fill out the simple form below to set up a consultation.
At RecoverRx Performance Physical Therapy You'll Always Receive:
1-on-1 care with a Doctor of Physical Therapy
An Individualized Treatment Plan to Decrease Pain and Restore Function
Flexible Hours and Consistent Care with the Same Therapist for Superior Service with Faster Results
Frequency, Goals, & Treatments based on what is best for YOU, not what your insurance dictates
Use Every Setback, As a Comeback!
Our Effective 3 Step Process To Eliminate Your Pain & Achieve Your Goals
Determine the Real Cause of your Aches & Pains.
We'll take you through a comprehensive assessment, finding your limitations as they pertain to your goals. This will allow us to identify underlying issues and come up with a treatment plan to get you back to full speed and strength. (No doctor's order necessary).
Develop A Solution to Your Problem.
We offer an individualized treatment program tailored to your specific athletic demands. Our quality 1-on-1 care and attention will allow you to return to the activities and sports you love, all while avoiding unnecessary medicine, imaging, and surgery.​
Achieve & Maintain Optimal Performance!
With our comprehensive, professional follow-up visits and membership plans, you'll be able to maintain optimal performance levels in all your activities while preventing additional injury down the road.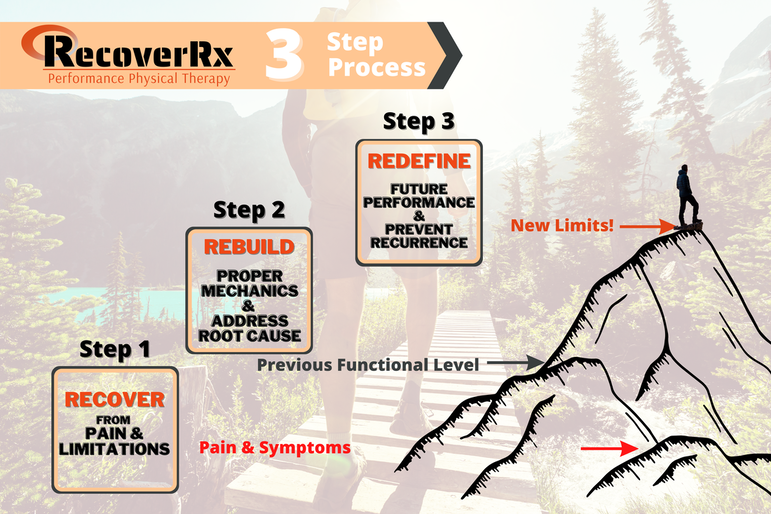 What Other People Just Like You Are Saying About RecoverRx Physical Therapy in Oakbrook Terrace, IL
I am glad I decided to go to RecoverRX for issues I was having with my Achilles on both legs. I wanted to recover while still staying active and Dr. Sarah was able to put a program together to help me do just that. She had me start slow and then continue to progress each week. I went from pain and limited mobility when waking up or working out to pain free in less than three weeks. It has now been a couple of months and I can't even notice I had an issue. The sessions and at-home stretches were perfect. The entire staff was welcoming during each of my visits, and I would highly recommend Dr. Sarah and the entire team at RecoverRX.
My time at RecoverRx was great. Both Dr. David and Dr. Luke truly want you to get stronger and better with your injuries. They take their time to make sure they understand where your pain and discomfort level is. On top of that, they get to know you as a person as well. Through all of this knowledge they put in a plan for you as a person to get back doing daily activities in the future. I recommend RecoveryRx to anyone who wants a complete diagnosis and treatment plan that will get you back to a normal life. Huge fan of this place!
RecoverRx Physical Therapy and Dr. Sarah have far exceeded our expectations! My son had debilitating knee pain for the last two years which made running nearly impossible. After only a few short visits and a home exercise program, the pain of two years was gone. He can now run and play sports at a high level without any issues whatsoever. We drove almost an hour each way to see Dr. Sarah based on a professional recommendation we received. It was 100% worth the drive. Not all PTs are the same or specialize in sports medicine and Dr. Sarah is the best of the best. Thank you Dr. Sarah for making this such an amazing experience!
Oakbrook Terrace Best of 2022 Physical Therapy Clinic
We are Honored to Announce that RecoverRx Physical Therapy was Awarded the Oakbrook Terrace 2022 Best Physical Therapy Clinic!
"Each year, the Oakbrook Terrace Award Program identifies companies that we believe enhance the positive image of small business through service to their customers and our community. These exceptional companies help make the Oakbrook Terrace area a great place to live, work and play.
Various sources of information were gathered and analyzed to choose the winners in each category. The 2022 Oakbrook Terrace Award Program focuses on quality, not quantity. Recognition is given to those companies that have shown the ability to use their best practices and implemented programs to generate competitive advantages and long-term value."
SOURCE: Oakbrook Terrace – Award Program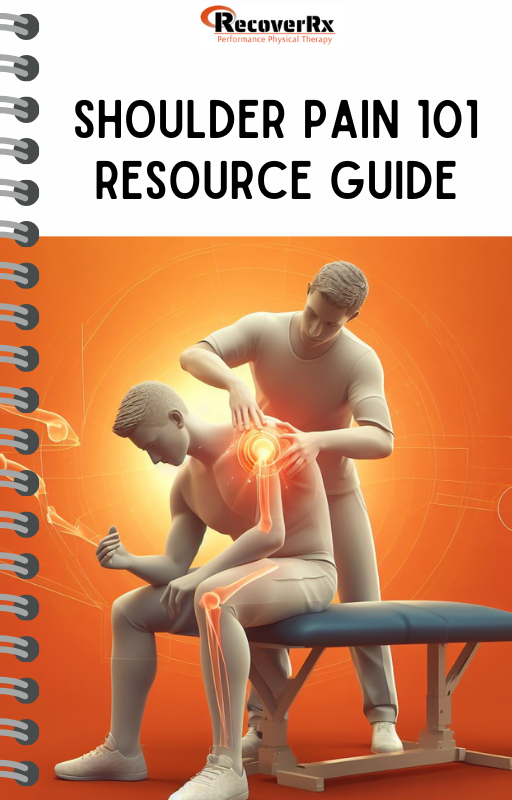 Check Out our Shoulder Pain 101 Resource Guide.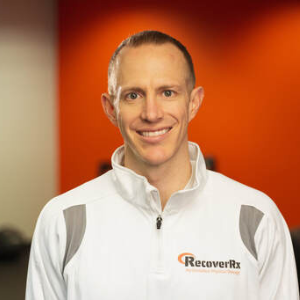 Get To Know Dr. Luke Greenwell
PT, DPT, CSMT, CSCS, Owner and Founder of RecoverRx
Dr. Luke Greenwell specializes in treating the injured athlete. In addition to his Doctorate of Physical Therapy, he is a Certified Spinal Manual Therapist trained in extensive manual & manipulative techniques. He is also a Certified Strength & Conditioning Specialist and is passionate about returning people to the sport or activity they love. He is experienced in a multitude of interventions including but not limited to: instrument assisted soft tissue mobilization, pain neuroscience education, vestibular/concussion interventions, therapeutic exercise, dry needling, and the use of slow motion video analysis for runners and overhead athletes. As an avid athlete himself, he knows the importance of getting better sooner and performing your best.
​
Some of his personal fitness accomplishments include playing D1 collegiate soccer, completing a half Ironman, and placing in two 8+ hour Adventure Races. He looks forward to passing on his competitive edge to his young daughter and son, and has found his greatest teammate in life, his wife, a fellow physical therapist.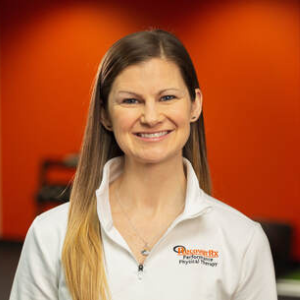 Dr. Sarah Greenwell, PT, DPT, CSMT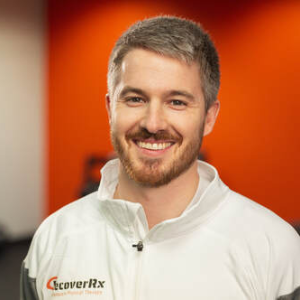 Dr. David Bokermann, PT, DPT, C-SP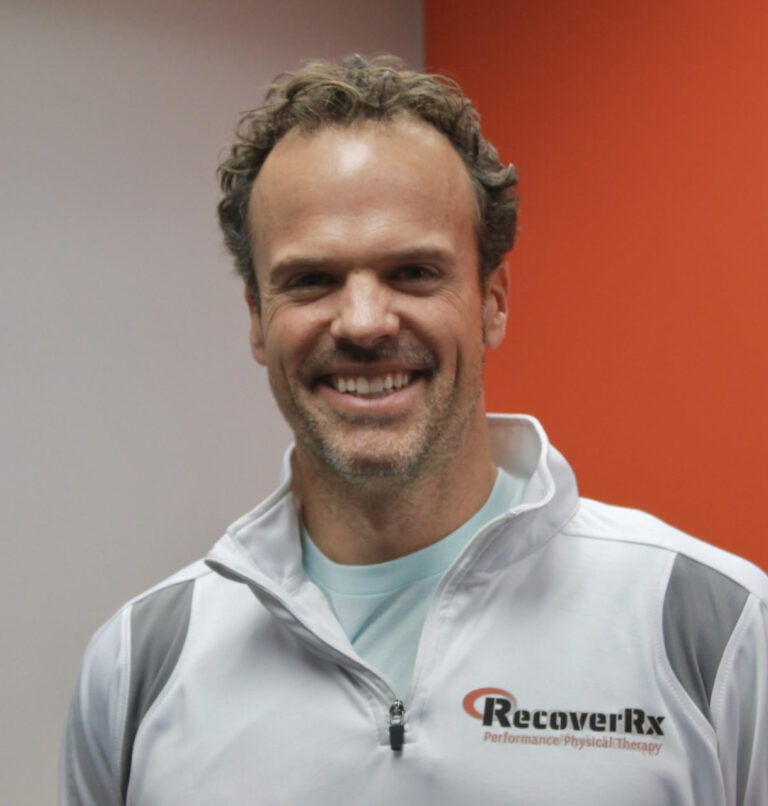 Want To Get Relief Faster?
Choose which option works best for you