Performance Physical Therapy & Chiropractic in Kansas City
Welcome To RecoverRx KC
#1 Sports Physical Therapy And Chiropractic Clinic In The Kansas City Area
We help Athletes and Active Adults
Recover from Pain and Injury, Rebuild functional movement patterns, and Redefine their future performance,

allowing for a return to the sports and activities they love
We are located inside Active Strength Co. 
Wondering If RecoverRx Is Right For You?
Kansas City Physical Therapy & Chiropractic
If you're not quite ready to book an appointment yet, you might have some questions that you would like answered first. We would be happy to chat with you so we can be 100% sure that we can help you. Just click the button below to request to speak to us on the phone!!
We understand that some people want to find out a little more about the availability and pricing of physical therapy before booking an appointment. If you want to know about our availability, then just click the button below and complete the simple form.
We realize some people may be unsure if physical therapy is right for them. Are you wondering if it'll work or if we can help with your problem? If that sounds like you and you'd like to come see for yourself how we can help you, just fill out the simple form below.
At RecoverRx KC Physical Therapy and Chiropractic You'll Always Receive:
-1-on-1 care with a Doctor 
-An Individualized Treatment Plan to Decrease Pain and Restore Function
-Flexible Hours and Consistent Care with the Same Doctor for Superior Service with Faster Results
-Frequency, Goals, & Treatments based on what is best for YOU, not what your insurance dictates
Use Every Setback, As a Comeback!
Our Effective 3 Step Process To Eliminate Your Pain & Achieve Your Goals
Determine the Real Cause of your Aches & Pains.
We'll take you through a comprehensive assessment, finding your limitations as they pertain to your goals. This will allow us to identify underlying issues and come up with a treatment plan to get you back to full speed and strength. (No doctor's order necessary).
Develop A Solution to Your Problem.
We offer an individualized treatment program tailored to your specific athletic demands. Our quality 1-on-1 care and attention will allow you to return to the activities and sports you love, all while avoiding unnecessary medicine, imaging, and surgery.​
Achieve & Maintain Optimal Performance!
With our comprehensive, professional follow-up visits and membership plans, you'll be able to maintain optimal performance levels in all your activities while preventing additional injury down the road.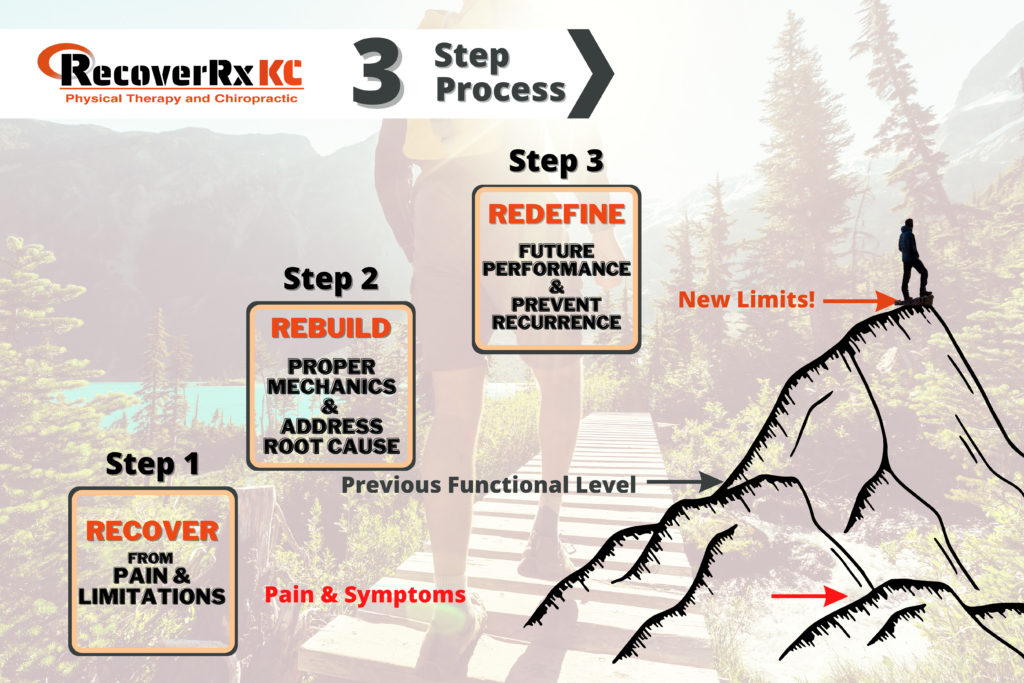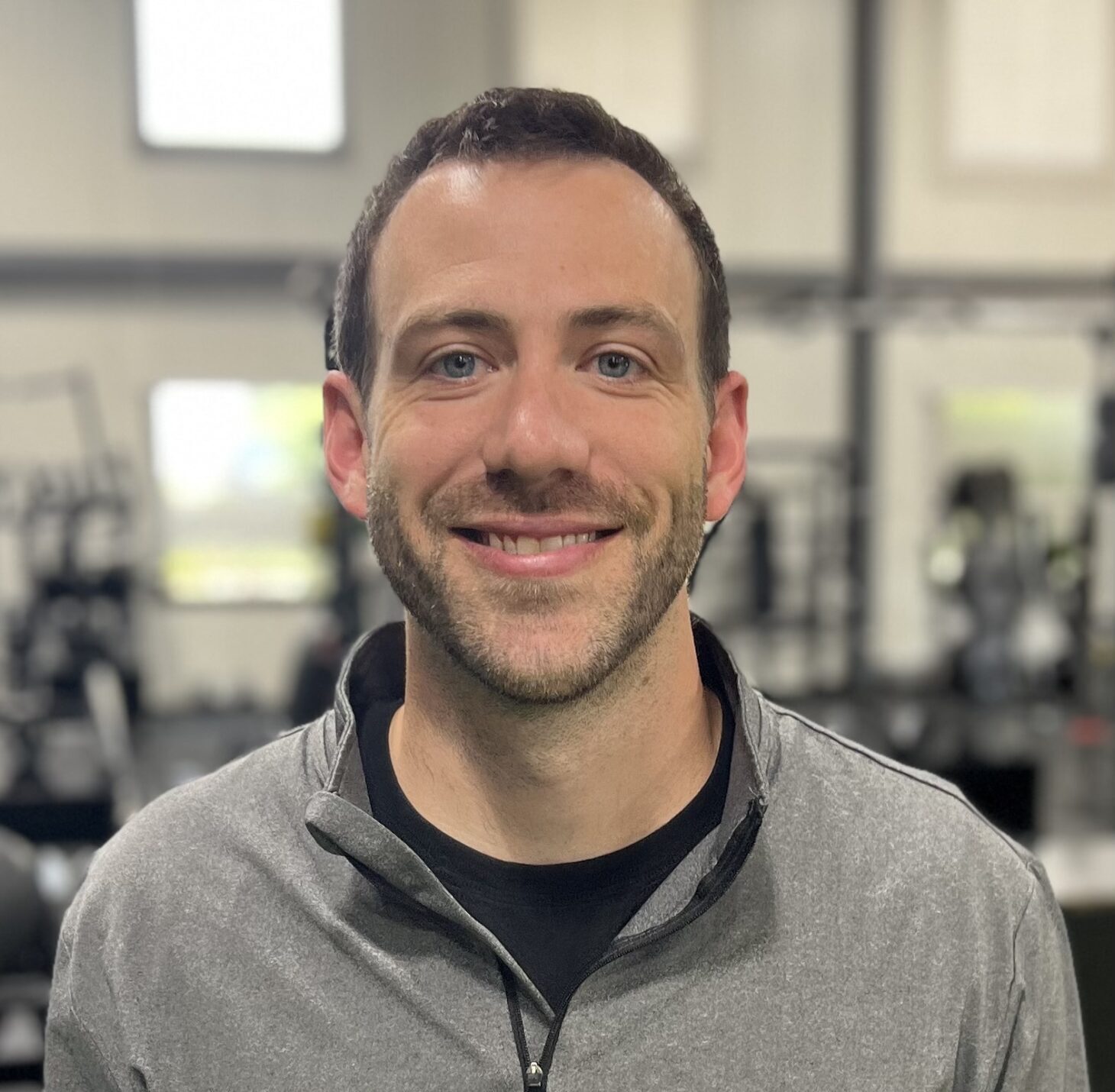 Josh- the man the, the myth, the legend… well at least in the eyes of his kiddos. Realistically Josh is a man of simple tastes who enjoys the great outdoors, traveling, sports, and a tasty craft beer. More specifically he enjoys kayaking, biking/running trails, skydiving, walks with his wife, daughter, and two dogs, the culinary arts, and of course long trips to all you can eat sushi.
Josh was a collegiate soccer player at Western Illinois University and chose the field of chiropractic after working for a sports performance company in Chicago, Il. It was his appreciation of the positive effects chiropractic has on athletes of all ages that guided him to this professional setting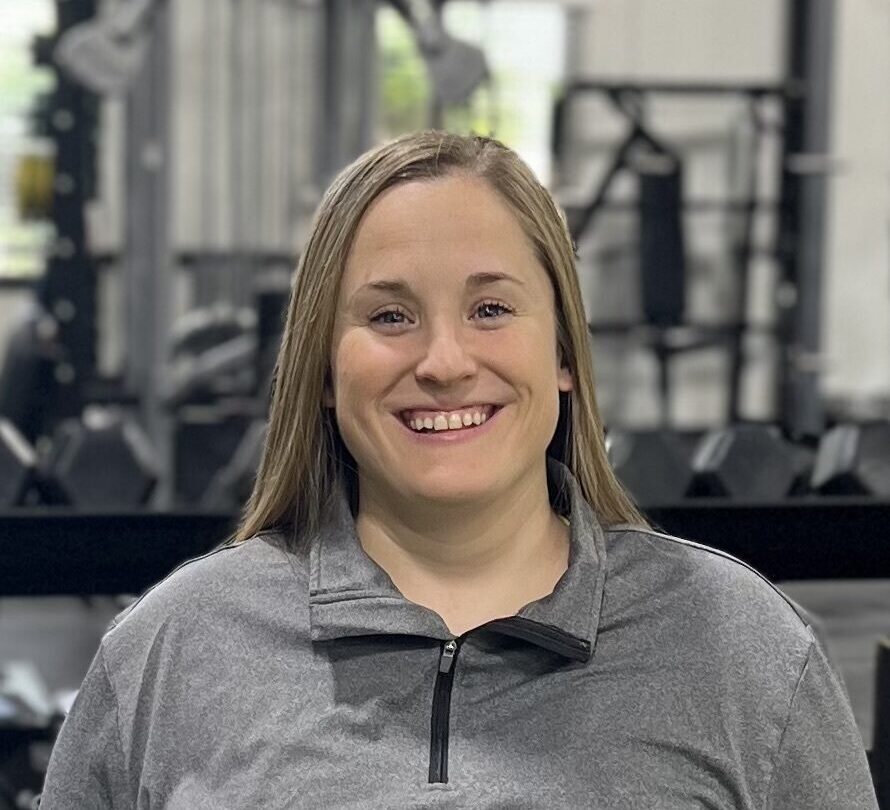 Becca loves any and all sports (playing or watching), will always bleed purple for K-State, and has never met a chimichanga she didn't like. On the weekends she loves to spend time with family and friends. She enjoys live music, anything from Celine Dion to Migos: Celine Dion is her all time favorite though.
Music. Mexican Food. Margaritas. That's Becca.
Becca decided she wanted to be a physical therapist at her career day in 5th grade, when she saw for the first time the positive impact PT's can have on people's lives, and how physical therapy can provide the opportunity to get people back to doing what they love to do